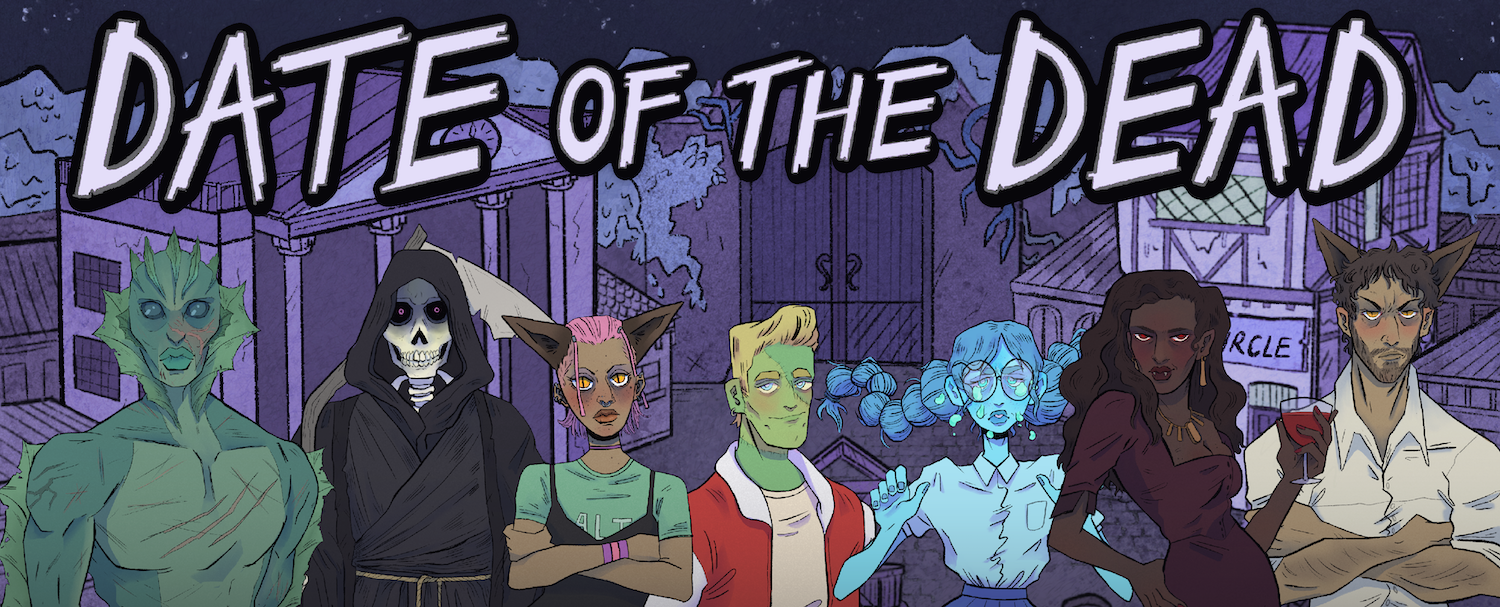 Date of the Dead: The Demo
Looking for a new ghoul-friend? A boyfriend with some bite? A partner that's just your (blood) type?
Welcome to Date of the Dead, an unforgettable trip to the underworld that allows you to live out your most ghoulish of desires. When a bureaucratic mishap leaves you stranded in purgatory, it is up to you to explore the treacherous world of the undead - and maybe flirt with a few paranormal cuties while you're at it.
Gain your chosen beau's attention by correctly navigating your interactions- be successful and leave the underworld in the arms of a supernatural sweetheart. But beware, provoke their ire and you may find your trip to the land of the undead becomes more permanent than intended….
Features:
Story and character driven gameplay
LGBT+ characters and romance options
Seven diverse characters to romance
Simple click-and-point mechanics
Unique, stylised illustration
A Few Notes....
This demo should take about 15-20 minutes to play.
THIS GAME WILL NOT WORK ON MOBILE OR TABLET. Please play on browser only. If you are unable to do this, you can watch gameplay of the demo via the link at the top of the page, or here.
Date of the Dead was made with Ren'Py, which is still in the beta stage of publishing games via browser so the demo may take a few seconds to load and there may be a few audio issues. If you encounter any major bugs or difficulties in playing, please contact me on instagram @dateofthedead.
For more information on Ren'Py, please see here. Ren'Py is a free and very versatile visual novel and dating sim engine and I would highly recommend it.
Music:
Written and Performed by Harlow Diggs

Instagram: @harlow_diggs
Soundcloud: Harl0w
Interested in the future of Date of the Dead?
Then follow @dateofthedead on instagram for updates!
DOTD is a one-woman project, so if you'd like to support my other work, feel free to follow me at @snotgreengirl on instagram.